In Memory
Jim Taylor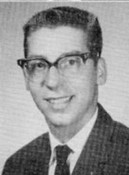 High School Sweethearts, Married 56 Years, Pass Away 2 Weeks Apart
Jim Taylor died peacefully on January 4 at the age of 76. On January 19 Jim's sweetheart since high school, Jackie (Hawkins) Taylor, 76, also passed away. James "Jim" Howard Taylor was born on January 18, 1945 in Ione, CA. His family moved to Woodland in 1960, where he attended Woodland High School, graduating in 1962.
Jim worked for a local agriculture equipment manufacturer for many years, starting in the shop, and eventually in the office as a purchasing agent. He later was a purchaser for Yolo County, where he retired after 25 years of service. Jim was a member of the Elks Club, as well as an avid sports fan. He loved spending time with his family, fishing, and attending sporting events with his many close friends.
Jackie Louise (Hawkins) Taylor was born in San Pedro, CA on April 3, 1945. She was the oldest of six siblings, and her family moved around a bit before finally settling in Woodland in 1953. Jackie attended and graduated Woodland High School, and soon after she began working as a switchboard operator for what was known at the time as "The Phone Company." She eventually became a billing investigator, and retired from her career at Pacific Bell after 27 years. Subsequently she found a passion for crafting and woodworking. Jackie enjoyed spending time with her sisters, with whom she was very close, as well as her many dear friends in the area.
Jackie and Jim met and started dating each other during their time at WHS. In 1965 the two sweethearts married, and shortly afterwards began raising a family with two sons. The couple were loved dearly by their family and friends, and will be missed by all very much.Jim was preceded in death by his mother, Evelyn Lohse and father, James Taylor. Jackie was preceded in death by her father, Donald Hawkins; mother, Gladys Hawkins; and brother, Michael Hawkins. They are survived by their sons, Michael (Jamie) and Brett Taylor; grandson, Jack Taylor; and Jackie's sisters, Debbie Moyer, Barbara (Jeff) Melvin, Gloria (Jerry) Nichols, and Pamela Rocksvold; as well as numerous cousins, nieces and nephews. A celebration of their lives will be held at the Elks Club on February 12 at 11 a.m. All who knew and loved them are welcome. The family would also like to extend appreciation to our local first responders.