In Memory
Kay Gunter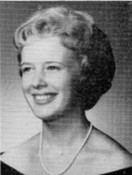 Kay Lavon (Gunter) Parke-Hartman: October 3, 1944 - September 1, 2009
Inspirational. Independent. Sincere. Unconditional. Fun. Kind. Awesome. Helper. Funny. Kind-hearted.
Fun-loving. Creative. Understood. Blocks. Teacher. Friend. Devoted. Consistent. Mommy. Friendship. Welcoming. A true Proverbs 31 woman.
Our precious Momma entered into eternal rest after a 9 month battle with cancer. Residing in Shasta County since 1965, she served and blessed her community and family. Her legacy lives on through her kids and grandkids.
Redding Record Searchlight (CA) - September 3, 2009